The "
No-Sew Beanie Baby Sleeping Bag
" is such a cool pattern and I've used the unique knitting technique in a few different ways!
First off, I knit up a
few cute sleeping bags
for my kids Webkinz animals, several years ago. Here is a photo of 2 of them...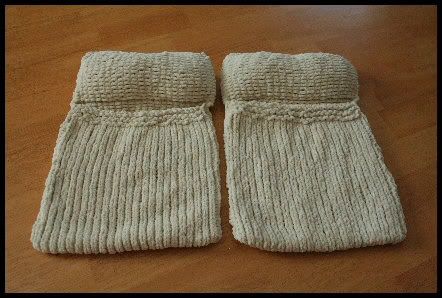 Goodnight, little Webkinz Froggy (his name is Fred, btw)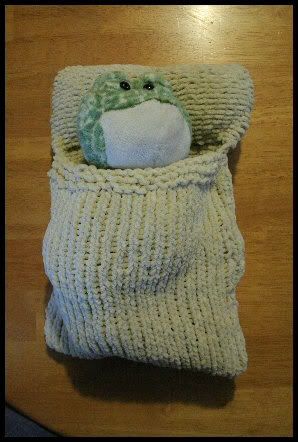 Then I used the technique and made up a little purse pattern for my friend's daughter...
When I got to the "pillow" section, I knit it like a flap but added some furry yarn to the natural yarn to make it all fuzzy and pretty! Threw in a button hole and added an i-cord handle!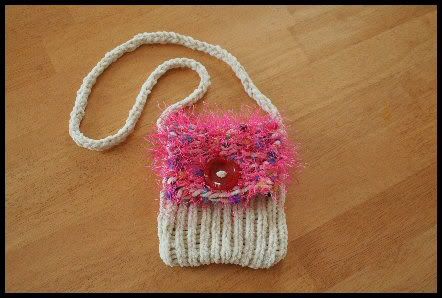 The possibilities are endless. I wonder what I'll think of next? Thanks for a GREAT pattern,
Dawn Adcock
!