I love Free Dishcloth Patterns!



I have been in dishcloth mode. I don't personally need ANYmore dishcloths, but they are so stinkin' fun to knit.
I've finished the Elvish Leaves cloth (click
HERE
for the pattern)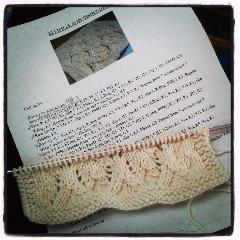 and moved onto Holy Night Christmas dishcloth (click for that pattern!) . . . which is O Holy Huge!
It will be a pot holder. Sorry, "dishloth", I hope you aren't offended.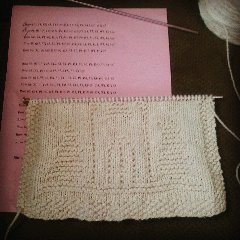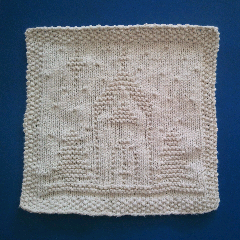 And I think I've found another addiction . . . homemade stitch markers! I raided my daughter's glass beads and made myself a few for when I knit longies! I made a "beginning of the round" marker (larger bead), a side marker (a bit smaller bead) and 4 gusset markers! These little beauties make me so very happy!
Well, I'm thinking of running a contest soon! I feel like giving away something! Stay tuned...