"The Knitting Guild's Master Hand Knitter Level 1" ~ my new obsession!!!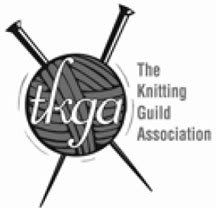 Yes...that's right. Another thing for me to get addicted to in the knitting world!!!!
This time, I am humbled. Here and there through my little knitting career over at
"Squeakin' Cheeks"
, I have heard things like, "your knitting is flawless" and have been called things like, "the Queen of Knit" haha but this program is knocking me down a few pegs. (Maybe more than a few!!)
Before I ramble on too long, I'll get right to the program and where I'm at.
First, I went to
TKGA
online and purchased the Level 1 instructions for the Master Hand Knitter program. It was $90 plus I became a member of TKGA for $30 (a year membership). So, a grand total of $120 for that part.
Then, once I got my email that contained a pdf of the instructions, I got all of my supplies together...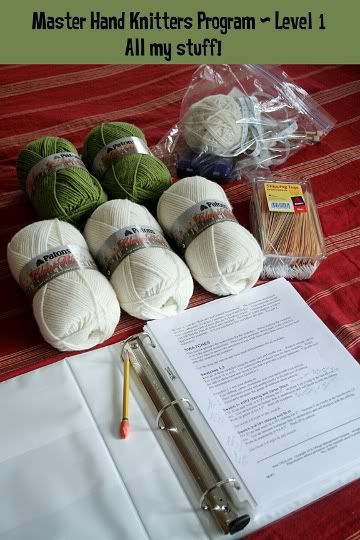 I got a 1.5" binder, page protectors, a pair of size 7 bamboo straight needles, some Paton's Classic Wool (on sale at A.C.Moore for $3.99 a skein!) and some little shipping tags with strings to attach to my swatches. I've been keeping my current swatch in a ziplock with a measuring tape and my little purple case of knitting doo-dads.
So far, I have researched the report topic, about blocking, and I've knit up the first 3 swatches and am on my 4th!
Today I did the weaving of the ends (and learned a new way to do it that I love MUCH better than the way I HAVE been doing it!) and blocked them.
I'm nervous. I've always been a "nervous knitter", but this is a different edgy feel. I have always been such a perfectionist with my knitting (and have dealt with the sin of being a knitting snob on the prideful side lol) that I am afraid I'll be humbled BIG TIME when I find out I have to re-work a bunch of swatches!!! But... I'm dealing with it. Nothing that an extra cup of coffee can't... uh... MAKE THE NERVOUSNESS EVEN WORSE!! Oh well...I'm NOT giving up the coffee!
Swatches. My enemy, the swatch. Really... who wouldn't be a rebel against having to knit a bunch of work that isn't actually part of the project you are working on?? ME!!!! THAT is who!!!!
But... I need to be a good student and since there are 16 swatches and they are the most important part of this program, I need to behave.
I'm risking looking like a failure, but I am going to post my first 3 swatches as they are blocking. They will hopefully look much better when they are all blocked and tagged, but if not, I will have to do them over again. We'll see!
Here is Swatch #1:
Swatch #2: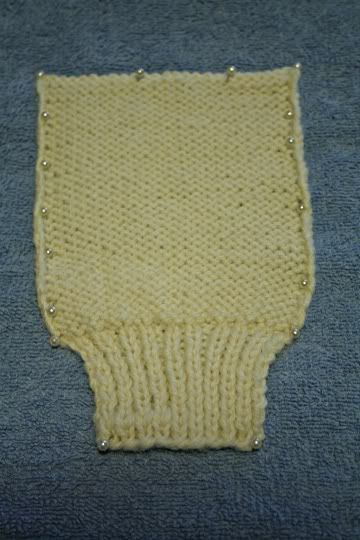 And the dreaded "Seed Stitch" Swatch #3: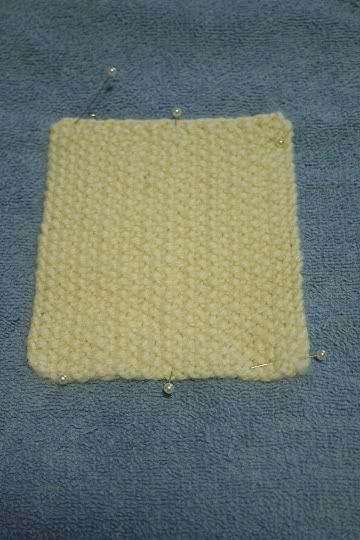 Being a nervous knitter can have it's benefits, especially when you are knitting something like seed stitch which needs to be dense and NO HOLES. I think I did pretty good on my first try. I'll have to really inspect it though, after blocking.
Well... so far...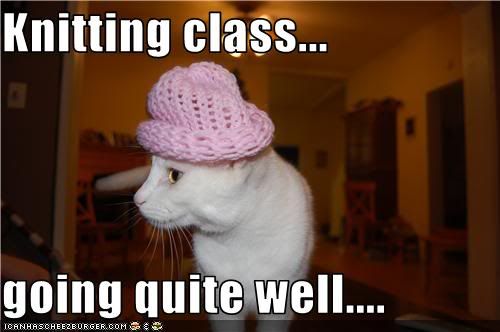 Stay tuned...